17th Century Altar Cards
NOW AVAILABLE!
(click to zoom)


Enhanced from the 1700's. Candlewax drips have been removed, however the beauty of wear and irregularities still remain. Just imagine how many times this design has assisted priests in the Holy Sacrifice of the Mass over the last 200-300 years!
This beautiful card is available framed and under glass.
Also available (Please contact us for these):
A folding style of the 3-piece set, with hand-tooled, embossed, gilded leather case.
For shipment outside the US, there is a limited number of unframed, on fine art paper, art (3-panels).
Size for the set of 3 is approx. 15" x 26" (center panel), 13 1/4" x 9 1/2" (each 2 side panels)
You can purchase securely online, but if you prefer to purchase by phone, call us at 937-224-1900
---

Below are some examples of the large altar card styles we have available. Please inquire about pricing.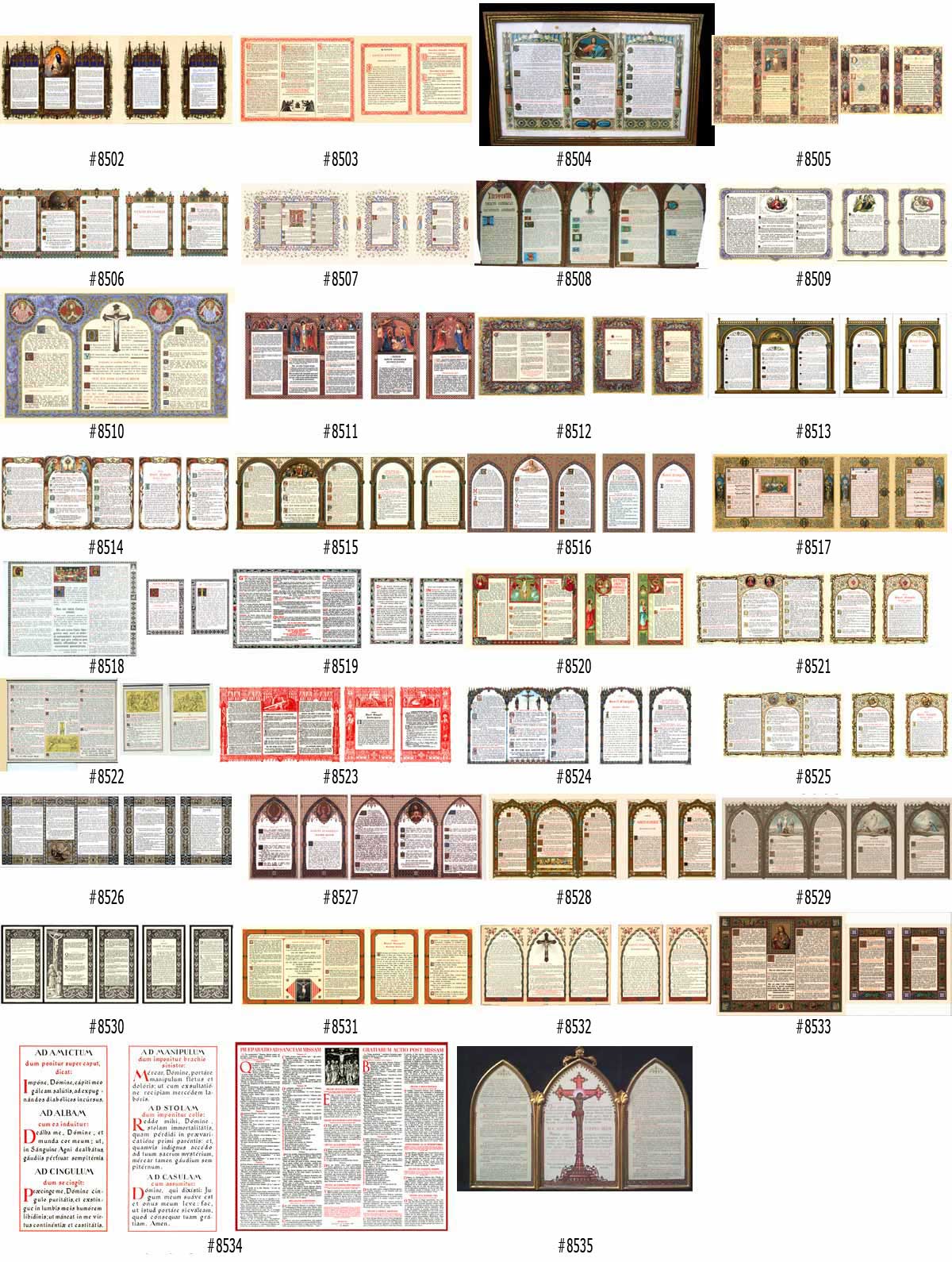 Can You Help Us?
We need your help to continue our mission. Volunteer your skills. Serve as a Board member. Donate a tax-deductible monetary contribution. Got questions? Click the envelope to contact us by email!